*SPOILERS AND HEARTBREAK FOLLOW.  IF YOU DON'T WANT TO KNOW WHAT WENT DOWN THEN DON'T READ, MY DEARS.*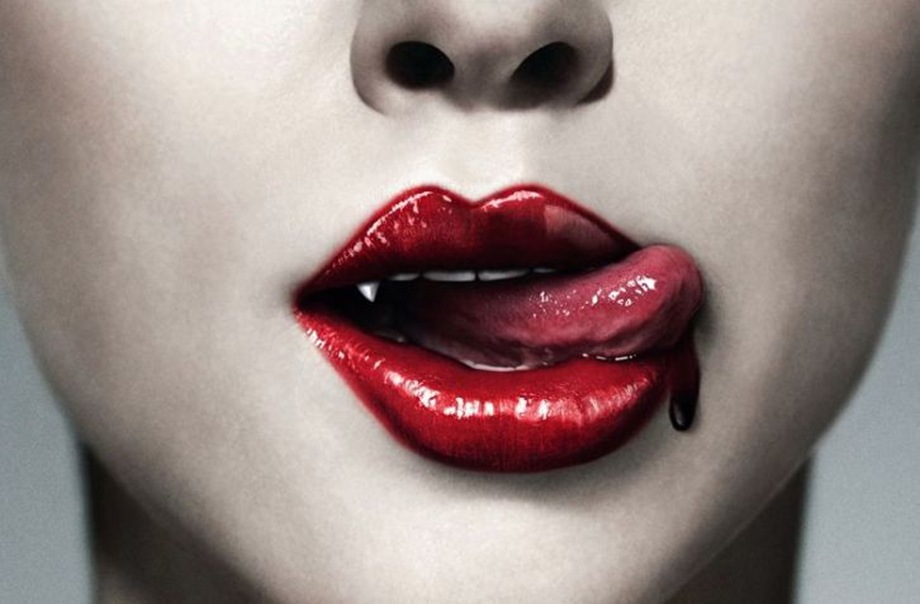 OH MY, my beloved Trubies…It was with a heavy heart that I placed my final call for #FangsOut on Sunday night and now here we are.  We are at the end of a fangtastic era that was entirely too short for my liking.  My emotions are mixed about the series finale but one thing I know for sure is that my heart is broken by the end of True Blood and the loss of the fictitious friends we have come to hold so dear.
IT'S TIME FOR ONE LAST BLOODY KISS BEFORE WE BITE IT.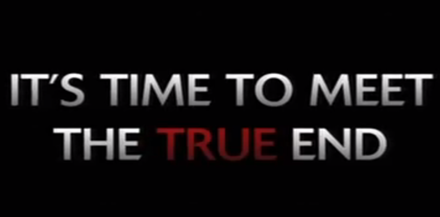 I confess to a certain amount of resentment regarding some of the decisions made for this final season:

* The almost total absence of Sam who has been a major character since day one.  His presence this season was insignificant and ineffectual at best.  Serious disappointment and not in keeping with his character, father-to-be or not.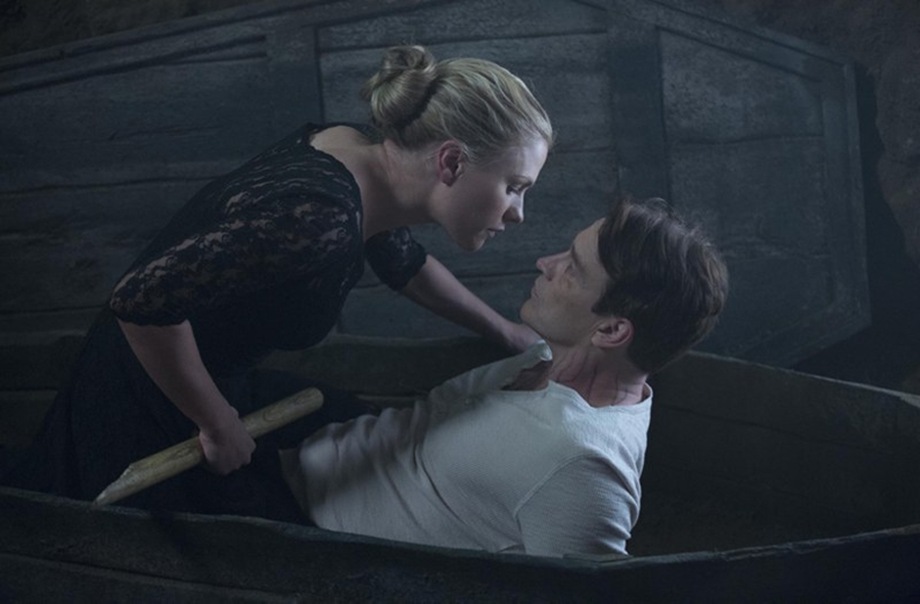 * Bill being given a "noble" and redeeming death (because let's face it…he screwed up in the worst ways possible when it came to his relationship with Sookie so "releasing" her from his love was noble-ish considering he begged her to kill him…I suppose his redemption was necessary, but…meh) while Eric, equally touched and transformed by his love for and relationship with Sookie, was left to devolve back into the creature he was when we first met him that fateful night at Fangtasia…only filthy rich and with what was quite possibly the worst infomercial I've ever seen.  (The fact that the writers ignored the rather substantial emotional evolution he underwent and reverted him to his old ways was a weak and cheap copout that showed a lack of effort and imagination and was an insult to his character and at least one of the members of Team Eric.)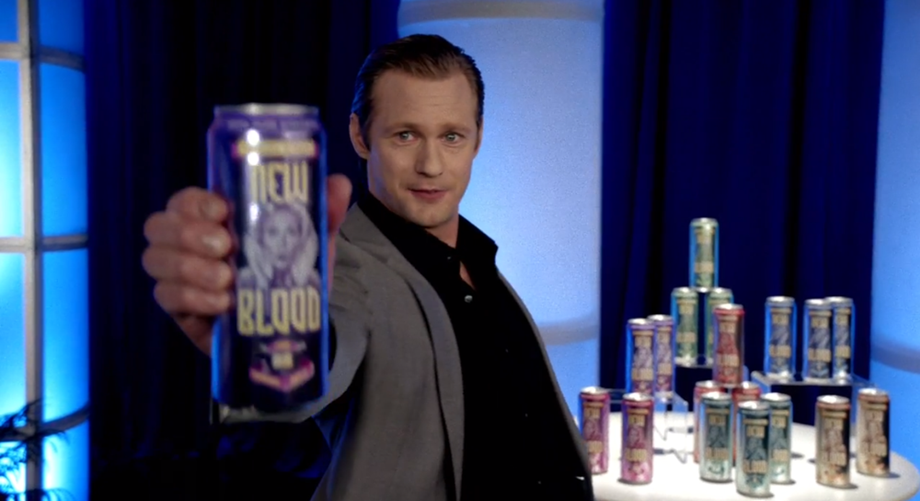 *The fact that we don't get to see Sookie's husband.  I want to see his face and know his name!  I NEED to know.  I NEED CLOSURE, DAMN IT!!!  WTF?!?!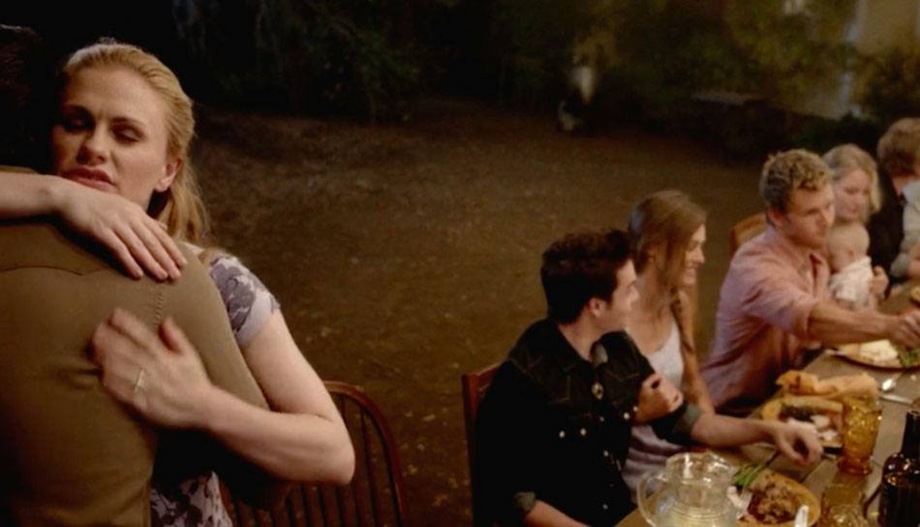 I could go on about all the little (and not so little) things that irked me about this final season…there was too much of everything, too many people, too many stories to wrap up in too few episodes.  If they had even expanded it by just a few episodes it would have seemed less rushed, more cohesive and ultimately more fulfilling and satisfying to both characters and fans alike.
AM I SAYING IT WAS HORRIBLE?  A TRAVESTY NOT FIT TO BE AIRED AND AN AFFRONT TO TRUBIES THE WORLD OVER?
Not at all.  I merely think that it should have been handled with a bit more care and respect…that the writing and editing should have been up to par with the previous seasons.  It was just too much for such a short span of time…but it was still great because…
WHAT THEY DID DO RIGHT…BOY, HOWDY, DID THEY DO IT RIGHT.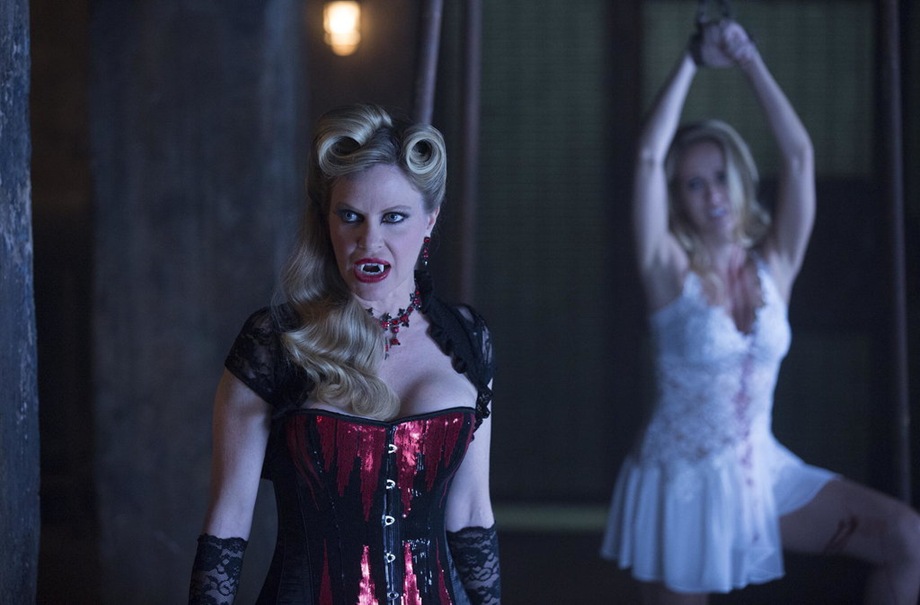 So what parts knocked my socks off?  What was up to snuff and worthy of Trubie love and loyalty?  Where to begin, where to begin…how about: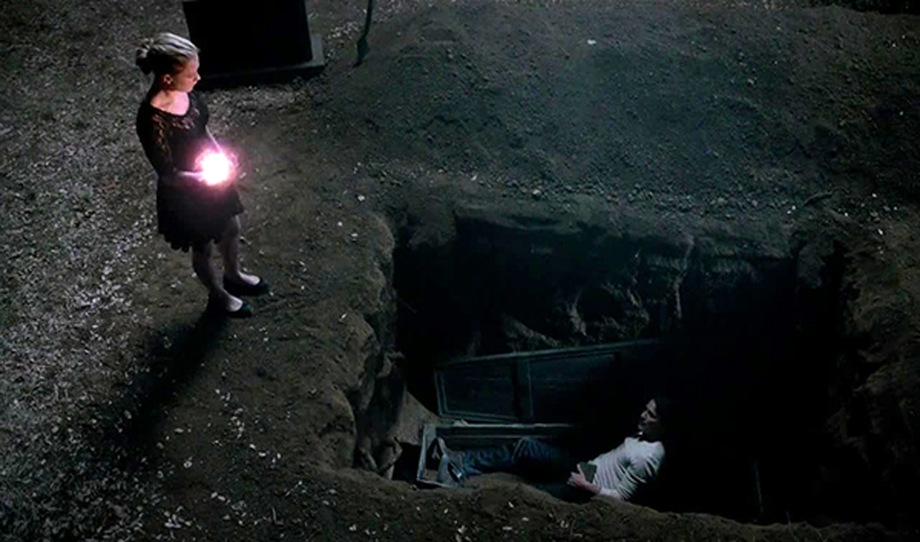 * Sookie finally embracing the fae part of her bloodline and finally finding pride in her heritage instead of shame and frustration?  Took you long enough, girl, but better late than never (even if the timing for your revelation was far from ideal…I'll let it slide since you were about to murder your first love.)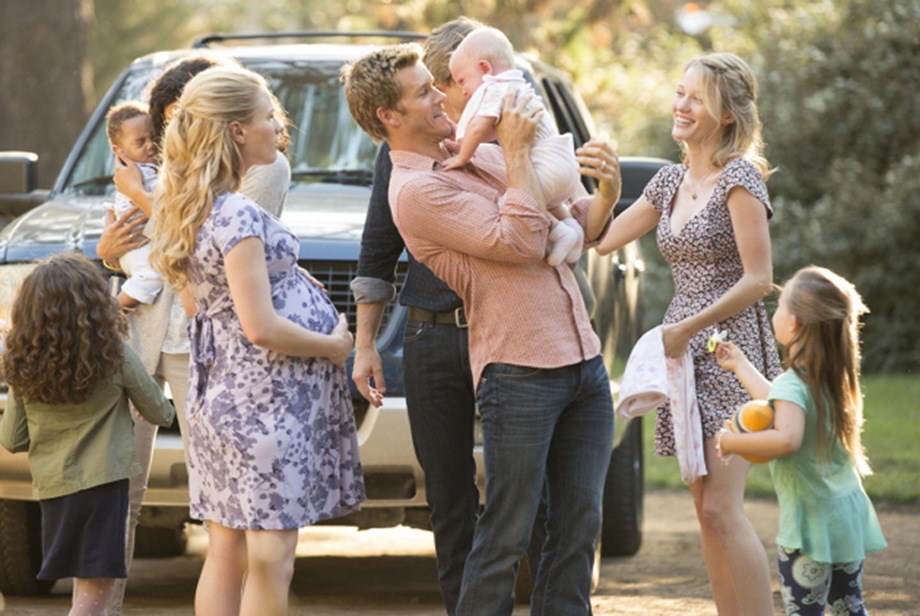 * Jason finally ditching lust, finding true love and starting a family…I would say that it took him long enough too but that would make me a hypocrite of enormous proportion so I'll just keep my mouth shut.

* Bill's heart to hearts with everyone – with Eric, with Sookie, with Hoyt, with Jessica but most of all with Andy (for reasons I can't quite put my finger on…there was just a father to father, man to man, kin to kin sort of kindness and love to it that I found touching).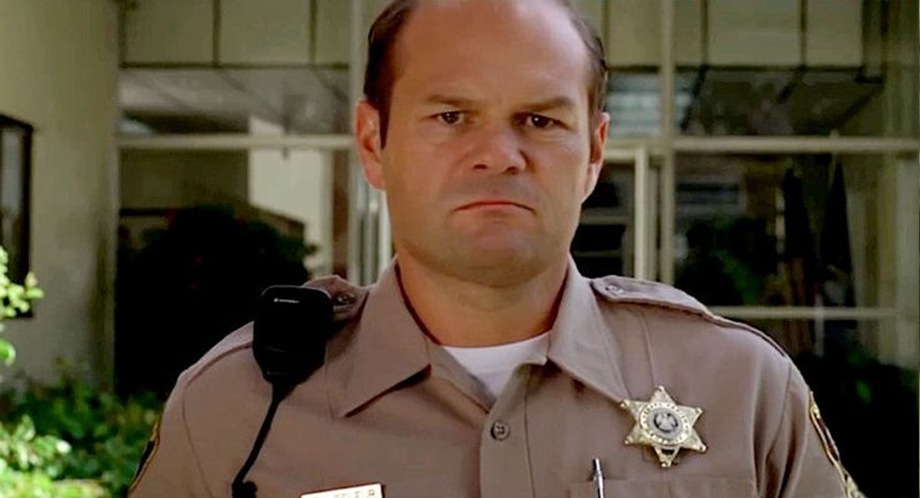 * And while we're on the subject of Andy, the fact that he called Sookie darlin' when she brought him Sam's letter melted my heart.  It was such a vast change from his interactions (most of which occurred as a result of her reading his mind) with her in season one.  It solidified my serious soft spot for that big, goofy, tender-hearted man.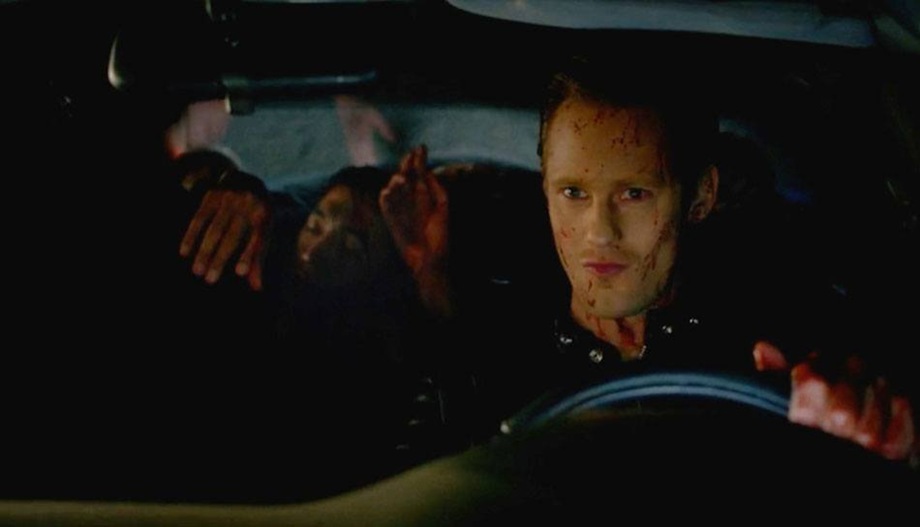 * Eric quietly saving Sookie (without her knowledge) from the yakuza…which actually has me reconsidering my earlier assertion that he devolved.  I think it may well be that the writers (or editors…you never know where the blame truly belongs in such matters) didn't adequately convey the true depth of the end of the Eric-Sookie relationship/dynamic.  The fact that he eliminated the threat to her life and allowed her to remain unaware of the events that nearly unfolded indicates another possible explanation for the end of Eric's story:  through his actions that night with the yakuza Eric demonstrated that he actually took Bill's words to heart and was willing to give Sookie what Bill correctly stated she needed and deserved – a chance to have a real life released from the darkness that they shared with her despite their unquestionable love for her.  Eric's choice to stay away, to intentionally live his life separated from her despite his love for her so that she may truly live was an act of ultimate love and sacrifice – the act of a hero.  I retract my previous assertion and am going to roll with this noble and heroic explanation for Eric's behavior (and simply blame the seemingly selfish  and regressive behavior as a failing on the writers' parts to adequately convey Eric's decision making process due to their extreme focus on Bill (and his totally obnoxious flashbacks all season long) to the detriment of other characters story lines).  Yup.  That works for me.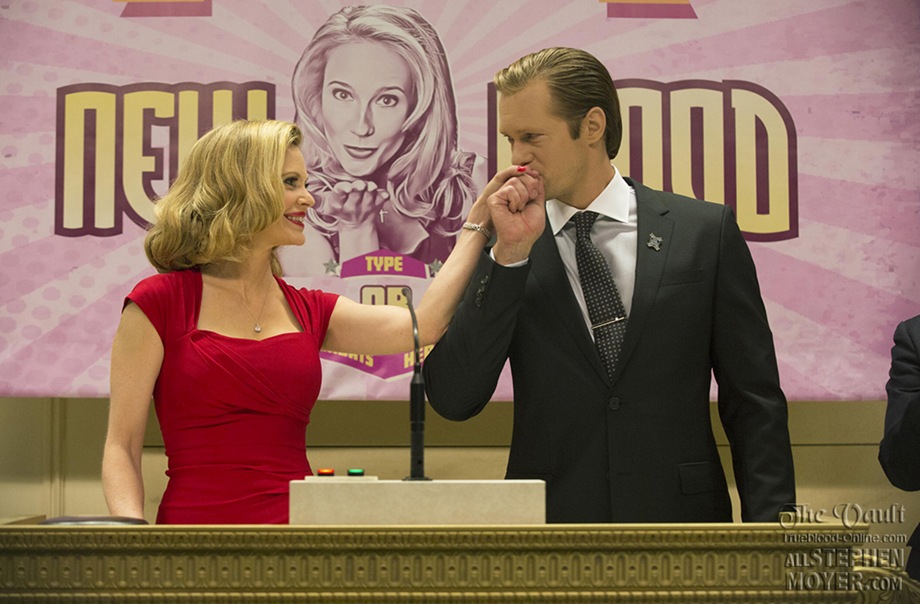 * Pam's success rocked my socks.  Given her background as a member of the world's oldest profession while she was human, it thrills me to no end to see her rockin' her new business like the badass boss that she is, and with her bff, literal partner in crime and maker, no less.  Hell to the yes.  Like Dorothy and the Scarecrow, if the Scarecrow were a seriously pissed off vampire with a love for latex  and Louboutins, I think I'm going to miss her most of all.  Her barbs and verbal bitch slaps were, fangs down, the best of the series…even better than Eric's and I don't make that statement lightly.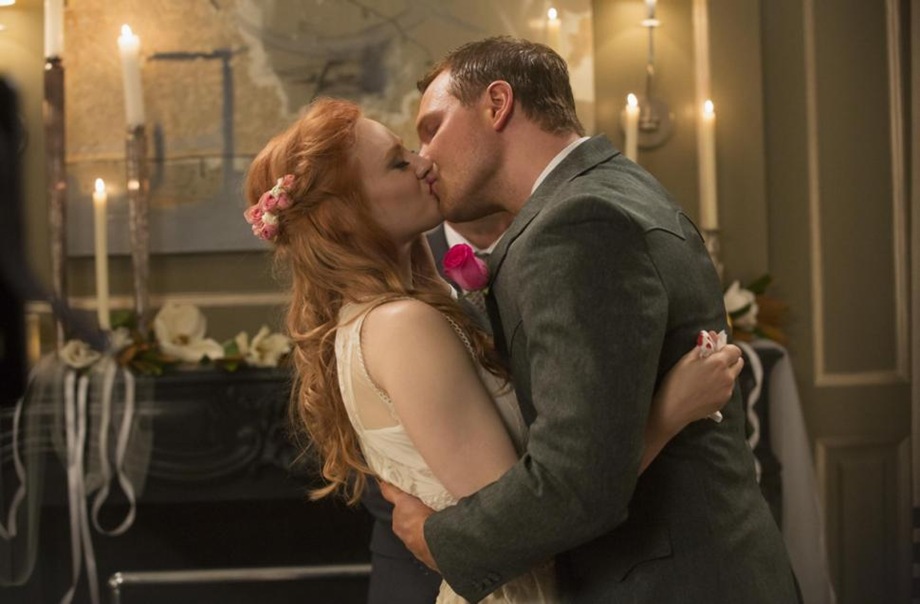 * And finally, quite possibly the best moment of all (apart from finding that megalomaniacal, uber-bitch Sarah Newlin chained up, being fed on and going mad whilst finally getting a very small but still highly satisfying portion of what her genocidal, sociopathic, terminally narcissistic skanky ass deserves) was the marriage of Hoyt and Jessica – a moment most of us had hoped for since the day they met.  Am I the only one who was cheering?  (And Arlene's little aside about breastfeeding a baby vamp being hell?  Hilarious!)
Despite its shortcomings, there really was so much to love about this final season.  If I wrote an exhaustive list and waxed poetic about all my theories and observations you would be here for weeks…and in all honesty you and I both know you'd be 100% sick to your back teeth of me going on and on by then (if you aren't already. Ha ha? *smiling cautiously*).
Since I missed last week's True Blood Tuesday due to Mischa's health (he's doing a bit better by the way – updates to come), this week I leave you with the last, the final two True Blood Tuesday quotes ever (and yes, I am teary eyed as I write this.  I develop strong attachments to fictional characters in books and movies…always have since I can remember…is that weird?).  So fangs out one last time, my beloved Trubies…here we go…
JESSICA AND HOYT'S REUNION (FINALLY!)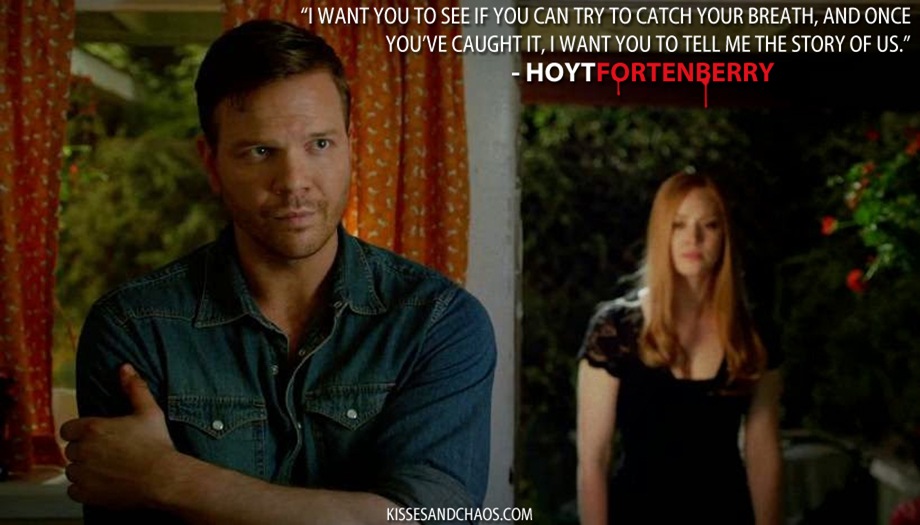 (Ummmm…heart skipped a beat. *sigh*  What.  I'm allowed to be sappy from time to time.  Cut me some slack. *wink*)
GRAN, THE WISE AND UPLIFTING MATRIARCH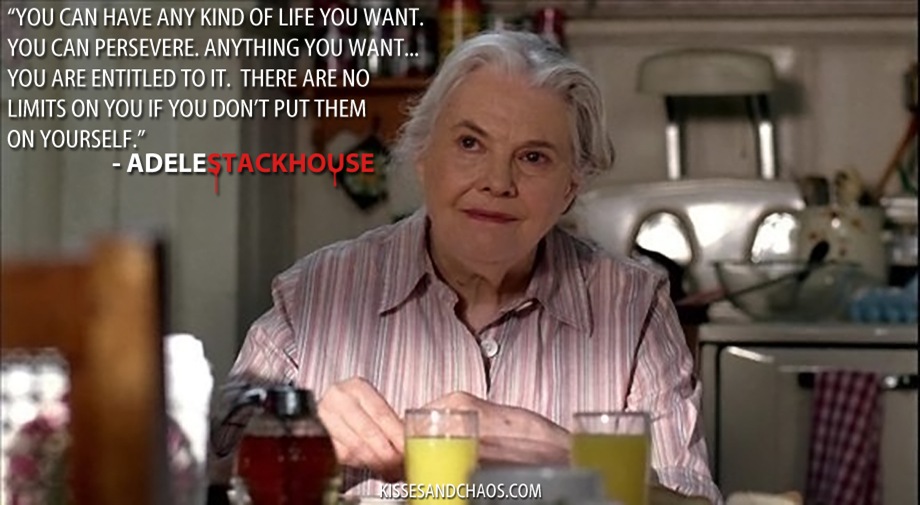 I think that is possibly the best quote we could ever hope to wrap True Blood Tuesdays with.  Thanks, Gran.  You always knew just what to say.
THANK YOU…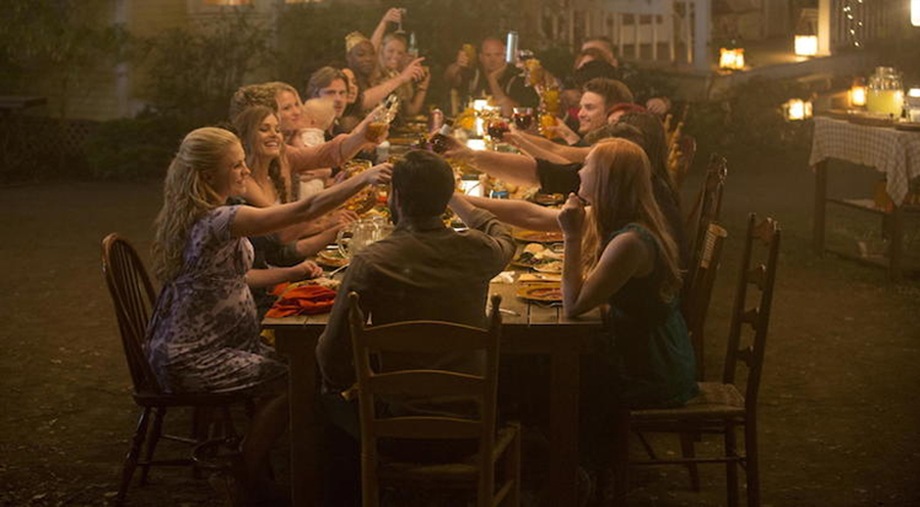 Thank you to the cast and crew of True Blood for an amazing seven seasons.  You will all be so very missed.  And thank you, fellow Trubies, for sharing your love and appreciation for the series and for every single one of you helping to not only create and share its success but for creating an amazing community, a family, around it…and a bloody good one at that.  I will miss every juicy drop of it.  Thank you so much.
What were your favorite moments of the season?  What were your biggest disappointments?  Share your thoughts, feelings and RIPs…let's mourn and celebrate together in the comments.
Pointy Painful Kisses & Crazy Supernatural Chaos,
Alli Woods Frederick
IMAGES  ::  TBT LOGO © 2014 ALLI WOODS FREDERICK. ALL RIGHTS RESERVED.  ::  ALL OTHER IMAGES © HBO/TRUE BLOOD  ::